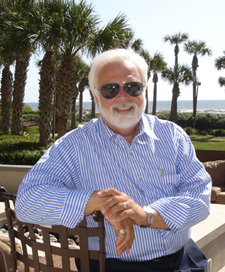 Breathtaking beauty surrounds you as you take your first glimpse of a Dan Hathcock creation. Dan began his career as a floral designer in Miami, Florida. In 1970 he began training at the restaurant "Food among the Flowers" with owner, Dave Harrison. He learned how to create innovative and imaginative floral designs to coordinate with the catered weddings, Bar/Bat Mitzvahs and other special affairs that were happening at the time. He has since traveled from Miami, across the country and to Australia participating in seminars and shows that showcase his talents. He is currently part of the booming special event industry, giving back to the community by contributing to numerous charitable / fund raising causes. He is, of course, still available to work with many event planners and wedding coordinators who are looking for fabulous floral creations and overall event décor throughout the states of Florida and Georgia.
Dan has a commitment to the industry in his natural affinity for troubleshooting. He has worked at florist shops, owned a few of his own, is a FTD florist and a member of AIFD. Currently managing a team of 15 employees, with free lance designers throughout the U.S., The Unforgettable Events has proven to be the high point of his career. Blending years of experience with his clients' wishes he is able to handle the details from flowers to entertainment and all aspects in between. Dan has the ability to put you completely at ease with his charming sense of humor and light hearted nature that are vital in the development of ideas and desires needed to create the gracious splendor of the event.

Great concepts only come to life with a great design and production team. Many of the design staff enjoys the recognition of having achieved special industry acknowledgment as experts in the floral and event design field. The AIFD (American Institute of Floral Designers) sets the standards for design, trends and education in the floral and design industry internationally.
Our production team consists of a variety of talents. With our headquarters and warehouses located in Gainesville, several members of our staff come from the University of Florida as well as Santa Fe College. The University hosts a program for aspiring event producers, planners and coordinators along with a strong arts program. The Unforgettable Events is fortunate to have had many of these talented students as interns.
Since our event programs cover many destinations we have had the benefit of talent from Miami through Jacksonville and Atlanta. We find aspiring talent in many fields and provide them an opportunity to advance their skills while learning and assisting in the production of first class events.
We are proud of our team and appreciate the sense of family we all share in our efforts to work in concert with each other. The seasoned veterans along with the new talent complement each other in a way that keeps our events fresh, innovative and cutting edge.
To develop your ideas and desires it is important to know your likes as well as your dislikes. Look through the variety of magazines available to you and pull those items that you have a strong feeling about. When you meet with one of our designers, please bring your color samples and any ideas that you would like us to include or exclude.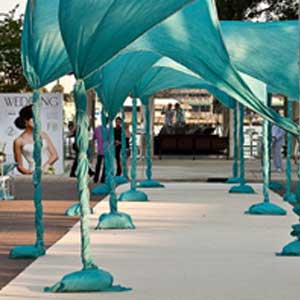 The Unforgettable Events provides management expertise for clients looking for excellent customer service. We possess the resources through local contacts to develop cost effective events as well as being to able to secure funds for charitable organizations. Being intimately familiar with the Florida market your event will run flawlessly.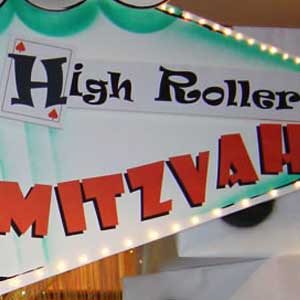 In honoring the special accomplishments of these young adults, we create unique party environments that reflect the personalities and interests of those we celebrate. Our services include recommendations for stellar kosher cuisine as well as customizing the Bar or Bat Mitzvah parties. Call us to see how we can help!